Trendy Flooring Options For Your Bedroom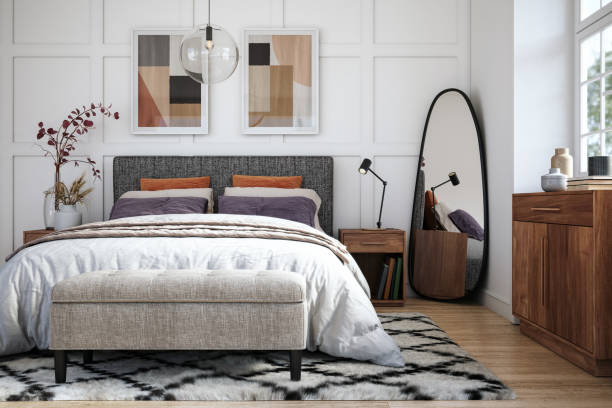 Bedrooms are meant to be private oasis. Unlike the more public areas of homes, bedrooms can really take on any desired vibe. Depending on the existing flooring and home ownership situation, you may have to live with what you have, to a certain extent. But never fear! It is still possible to create a personalized vibe from the flooring up. If your current retreat needs a little lift, here are some flooring trends for you to consider.
New Flooring Options
If new flooring is in order, you have several options, mainly to remove existing flooring, or cover it up. Many older homes have wood floors, sometimes hidden under wall-to-wall carpet. If you find yourself in that situation, and you are lucky enough to uncover wood floors that are in good shape, your next decision will be whether to add new carpet, area rugs or something else.
Rugs or Carpeting for Your Bedroom
Rugs and carpets are available in a limitless assortment of patterns, colors and piles, from low pile to plush. Carpeting is available in wall-to-wall, installed by a professional, or carpet tiles, which are square "tiles" of carpet, laid adjacent to one another, which are possible to DIY.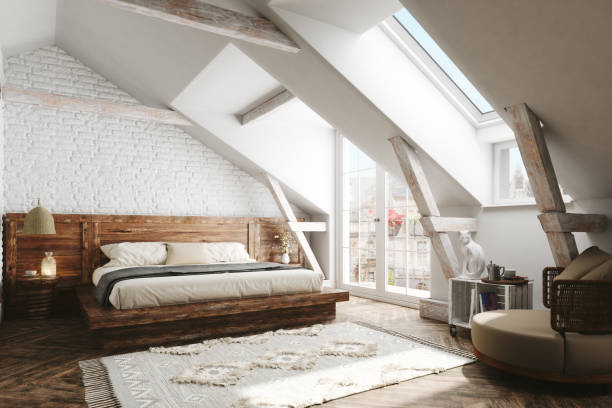 Area rugs, an affordable way to update your space, can be found in styles to fit any decor. The best thing about them is their flexibility. You can place area rugs throughout your space directly on your existing floor, whether hard flooring or wall-to-wall carpeting, in order to personalize it.
Since both area rugs and carpet can trap allergens, cleaning them is important, especially in a bedroom. Rugs should be cleaned periodically by a professional or by renting a machine. Area rugs can be removed and aired outdoors, and many machine washable options are available.
Whichever you prefer, choose rugs or carpet that fits your style. If you are practical, opt for something that will be easy to maintain. For a natural feel, look for jute or other responsibly sourced product. If glam is more your thing, go luxe with a plush option, or mix things up with different carpet tiles to create your own custom look.